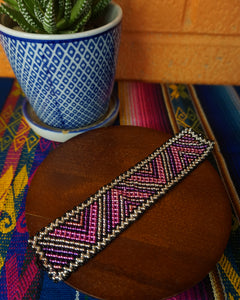 I dream a lot of my patterns, especially for the bracelets which I envision to empower the women wearing them.  We utilize our arms in so many ways during our daily chores, adding colors and the strength of ancient patterns helps us feel stronger and connected.
Amethyst Bracelet with purple & silver tones.
Handmade with size 11 Japanese Beads:  Medium - 7 inches.